Wi-Spy
Chanalyzer
Accessories
METAGEEK
MetaGeek, LLC develops the award winning line of Wi-Spy spectrum analyzer tools that enable you to make Wi-Fi work the way it's supposed to. Perfect for IT professionals who need to optimize their 802.11 a/b/g/n network, Wi-Spy takes the guesswork out of troubleshooting by graphically displaying the RF interference occurring in the airwaves.
MetaGeek's Wi-Spy might fit in your pocket, but this portable USB spectrum analyzer is loaded with big-time performance. The high-resolution and enhanced amplitude range make the Wi-Spy even easier for you to identify interference in the 900 MHz, 2.4 GHz, or 5 GHz public ISM bands. With MetaGeek's compact spectrum analyzer, you can save time and money while installing, troubleshooting and managing your wireless networks.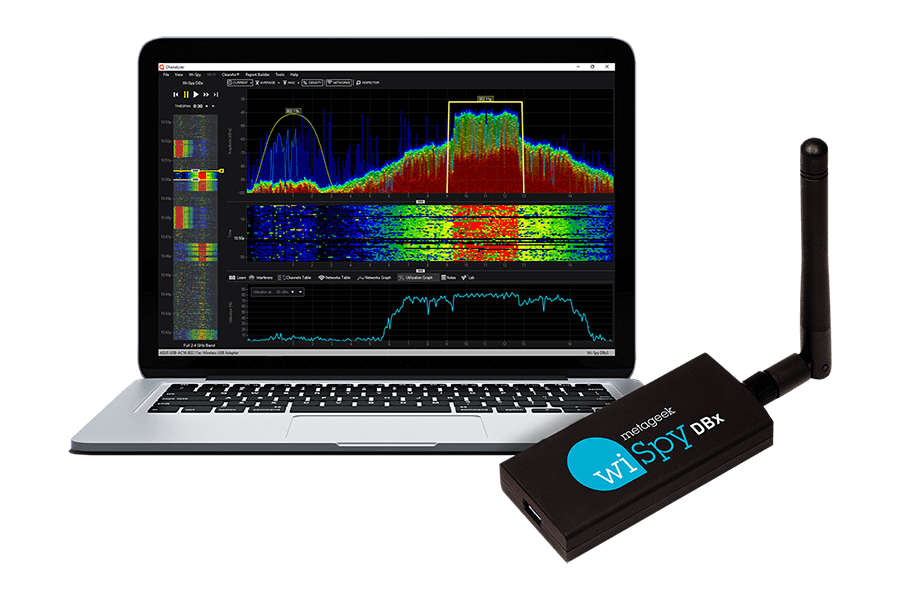 Chanalyzer is designed to bring simplicity and power to the process of wireless troubleshooting. It combines Wi-Spy's ability to read raw RF data with your computer's built-in Wi-Fi card to show you how environmental Wi-Fi saturation and non-Wi-Fi transmitters are affecting your network.Chanalyzer is capable of displaying activity in the 2.4 GHz band, 5 GHz band, or both simultaneously if multiple Wi-Spy devices are present.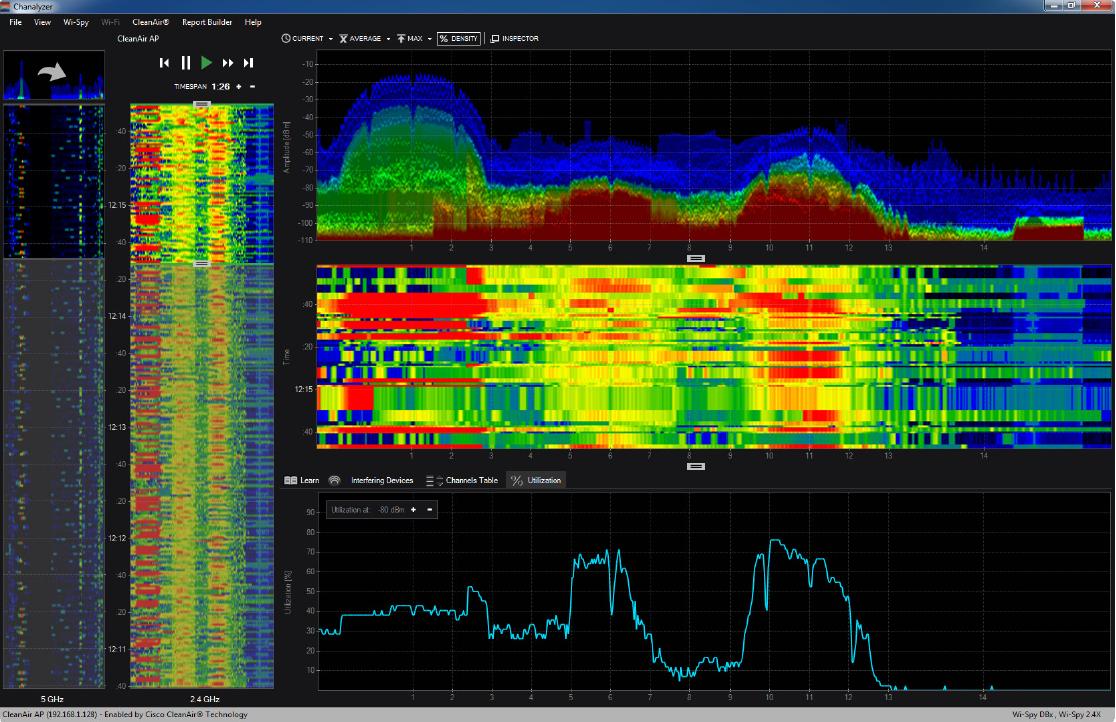 Must be used together with Wi-Spy and Chanalyzer.For use with :Device Finder, Lab, Report Builder, Cisco CleanAir

We are MetaGeek's spectrum analyzer tools in China
Selling MetaGeek's product
Provide MetaGeek's product support and after-sales service
Address: Room B1205, Botai Guoji, No.122 Nanhu Dongyuan Chaoyang District, Beijing 100102, China
Tel:    +86-10-84513290、84513270
Fax:    +86-10-84513040